Hey guys. Here comes great news again. Eleaf has just released the new vape pen kit--iJust 21700, which is the latest member of the iJust family. Just follow me for more details.
The Eleaf
iJust 21700
Kit is a breathtaking vape pen which consists of the iJust 21700 Mod and the ELLO Duro Tank (new glass tubes). Constructed of high-quality zinc alloy, the mod features an elaborately designed chassis, processing good impact resistance. Differing from other iJust pens, it adopts deep curves for comfortable holding feeling. Powered by a single 21700/18650 battery, the mod is capable of 80W maximum output. And it implements a single button firing mechanism, in which battery life can easily be noticed by a simple glance at the LED light behind the button.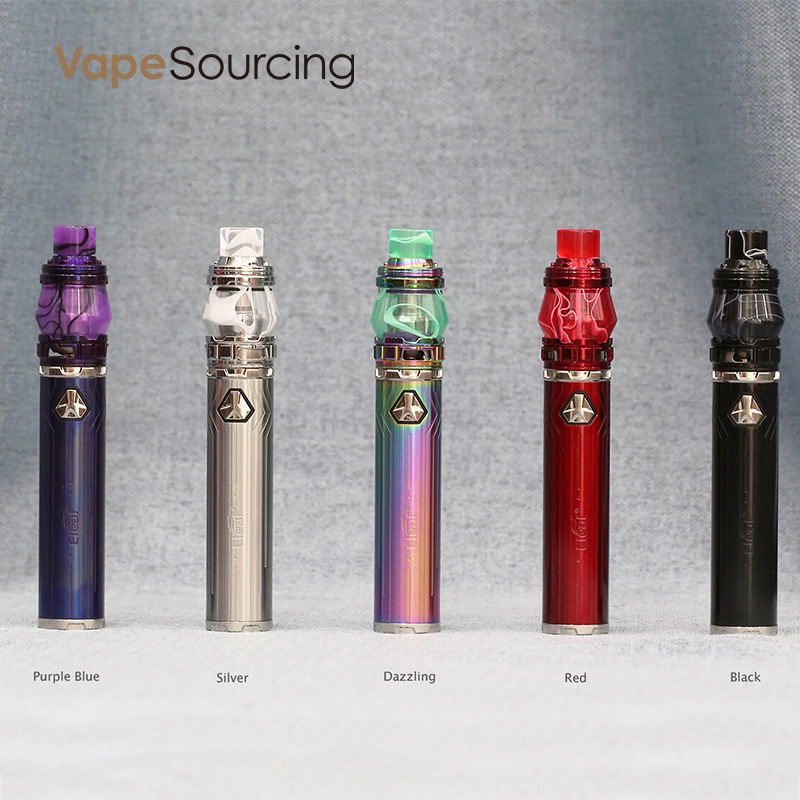 As for the new ELLO Duro Tank, it comes with a unique tapered acrylic tube for 5.5ml e-liquid capacity whilst introducing the latest HW-M2 and HW-N2 coils that boast an innovative Leakage-Proof & Self-Cleaning (LPSC) technology. These two coils also allow a more uniform airflow and utilize porous cotton as its wicking material for fully and quickly absorbing e-liquid, providing you with an unprecedented vaping experience. In addition, it integrates top filling and dual adjustable bottom airflow system providing huge vaping clouds. In a word, the iJust 21700  is definitely an innovative, practical and essential vape kit for all sorts of vapers.
Where to buy:
https://vapesourcing.com/eleaf-ijust-21700-kit.html
You may also like this:
eleaf ijust ecm 40w starter kit