Guys, I think you are so familiar to the Bonza RDA, welcomed by many vapers, but now here also comes the newest
Vandy Vape Bonza V1.5 RDA 24mm
. Are you interested in this kind RDA? Now let's know more about this RDA below.
Vandy Vape Bonza V1.5 RDA is an upgraded version of Bonza RDA, which is also designed by The Vaping Bogan & Vandy Vape.The Bonza V1.5 RDA continues the exquisite carved of V1.0 and improves the performance. The Bonza V1.5 RDA enlarges posts, screws and plates to make coil building easier. With the new dual AFC options, the RDA could bring smooth and excellent airflow. It also includes a raised squonk pin to support bottom feeding. 9mm juice well and top cap locking system avoid leakage effectively.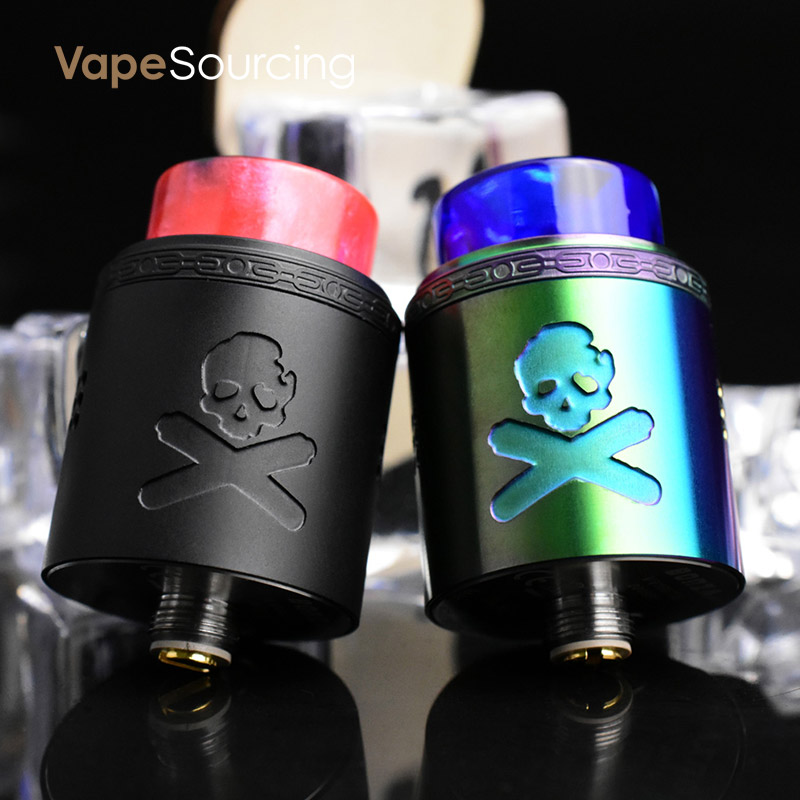 Parameters
Size: 25.5mm * 24mm
Diameter: 24mm
Material: SS316L
Capacity: 2ml
Thread: 510 thread
The
Vandy Vape Lit RDA Atomizer
is a 24mm RDA with multifunctional base and Rhombus airflow control. The clamp post allows you to build coils in 3 different ways: Horizontal, Mesh, and Vertical. The Rhombus airflow control provides you with 2 different airflow configurations: linear airflow or dot airflow. Besides, there are 3 drip tips included for Lit RDA: resin, Delrin, and Ultem.
Parameters
Size: 31.4mm (L) x 24mm (D)
Material: Stainless Steel
Colors: Black, SS, Gold, Rainbow
Spring Loaded Clamp Design
Large Phillips Head Screws
PEEK Insulator
Deep Juice Well
3 Drip Tips